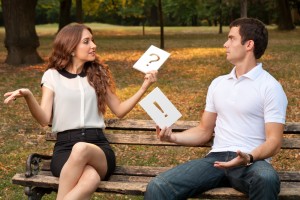 Exiting church I heard them debating on what kind of shirt the preacher had on.  "It was a dress shirt," his wife said.  "No it wasn't.  It was a western shirt.  It had two buttons and bling," the husband insisted.
"Well, if you don't believe me we can just come back to the next service and you can see," the husband snorted.  "That's fine" his wife said.  "If it's that important to you to prove a point!
Ouch.  How many times have you argued just to prove a point?  It was like God tapped me on the shoulder about that time and said, "See you do that."
James 4:6 reminds us, ". . .God opposes the proud, but gives grace to the humble."  I think that was a clue I need to be more humble.