On behalf of David & Penny (leaders of this ministry) I would like to welcome you to MERCY's new website!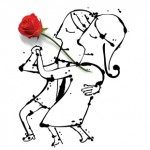 In the near future we are going to auto-forward our other domain names (KYMRC.com and MarriageEducationandResourceCenterKY.com) to this new place on the web.
This website development effort is "live" … we are being real and exposing our flaws upfront … as we continue to create a site which is likewise real and to the point of meeting need with ministry.
I look forward to my association with MERCY, and with Dave & Penny.
My hope is that you find our efforts together to be a help as we encourage you in your marriage – in whatever situation you find yourself.
John Baker
MERCY's WebServant
The Charis Group