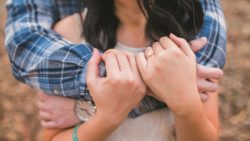 Through this program couples will learn:
• To strengthen their bond
• How to spot disruptive patterns and important needs behind these issues
• Practice managing conflicts by communicating their experiences more openly
• How better to support each other through the stresses, losses, and struggles of life
Michael Taylor, LMFT with Triune Counseling
and The Couples Care Center, PLLC will be leading this event.
Saturday, October 20, 2018
6:00 p.m. – 9:00 p.m.
Couples Care Center
13000 Equity Place, #1006
Louisville, KY 40223
Space is limited for this workshop and there is a cost of $35 per couple.
Brought to you by:
The Couples Care Center
and
The Marriage Education and Resource Center (MERCY)
7304 Hwy. 329—Suite 201
Crestwood, KY 40014
(502) 939-0121
pdhud9@aol.com
Space is LIMITED to (10) COUPLES for this event. Registrations will be honored in order of completion.  
After completing your registration form, please pay for your registration by making a $35 donation to MERCY (pdhud9) via PayPal. (You can click the DONATE button on the right sidebar of this page to make this donation. You do not need to have a PayPal account, credit cards are accepted at the PayPal site. Enter the email used for your registration as a note on your donation.)
Your registration is not complete until this registration fee is paid.
A representative from MERCY will contact you via email when your registration is complete.